India's First 100% Natural and Eco-Friendly iPhone Covers
India's First 100% Natural and Eco-Friendly iPhone Covers
Leave An Imprint, Reduce The Footprint
India's First 100% Natural and Eco-Friendly iPhone Covers
Leave An Imprint, Reduce The Footprint
Why A Green Co. Eco-Friendly phone cases?
The phone case industry has a HUGE problem. Greedy companies use cheap, polluting plastics for their phone cases. No more!
We decided that you and our planet deserve better so we created India's first 100% Compostable and Eco-Friendly phone case.
#GoWithGreenCo
Our best eco-friendly selling cases at a glance.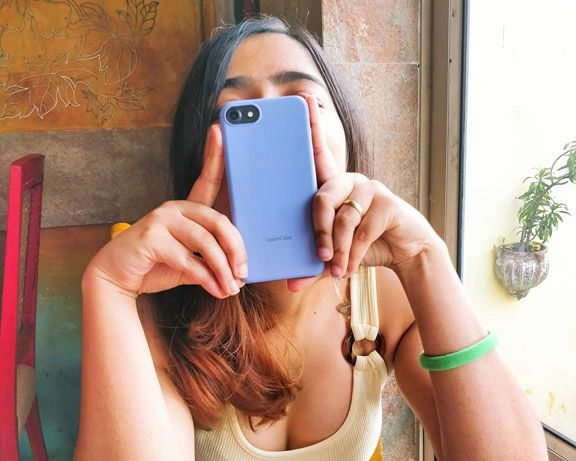 "Changed over from Bulky & Cheap Plastic Cases!"
No other phone case has started as many conversations or given me bragging rights as this one from A Green Co.
I get to flaunt this really protective (Yes, I've dropped my phone on concrete so many times), beautiful, 100% natural, eco-friendly & Biodegradable phone cover. Love it!!
- T. Rathore, India
Specifics
01

What Is It Made Of?

A Green Co. manufactures its Eco-Friendly & biodegradable phone cases fom Wheat Straw + a bio based polymer, that is derived from annually renewable plant sources. Our material has been tested to be safe and free of phthalates, BPA, cadmium and lead and is verified to meet child safety standards.

Our material is completely recyclable with no degradation in quality and has a lower carbon footprint and lower greenhouse gas emissions than traditional plastic.

It returns to the nature, right back to where it comes from.

02

How Does It Feel?

Soft, Flexible and SMOOTH to touch is how A Green Co.'s cases can be described. Apart from being able to protect your phone and preserve the planet, the next most important thing is how a case feels in your hands!

It even has a faint sweet smell of Wheat Straw, from which it is made.

03

How Well Does It Protect?

Every phone case, be it eco-friendly or not, NEEDS to also protect your mobile phone from drops and shocks…otherwise what's the point?

A Green Co. phone covers have been tested to beyond your average phone drop out of your hand, so you can rest assured that the job of a phone case is still getting done.

04

How Does It Ship?

At A Green Co., we take pride in ourselves on FREE shipping all over India. However, what we really stand for is minimal plastic-free packaging. Every product that ships out goes out in the minimum amount of packaging required to get the items to their destination safely and securely. No more, no less.

05

Does It Fit Well?

Laboriously and scientifically designed Cell phone cases to protect your phone from drops and scratches as well as any traditional plastic case.

Precision cuts around speakers, charger, volume and power buttons.

Naturally Stain Resistant, and Fingerprint and Smudge proof.

Smooth to the touch, flexible with no extra bulk.
Our Customers Love Our Designs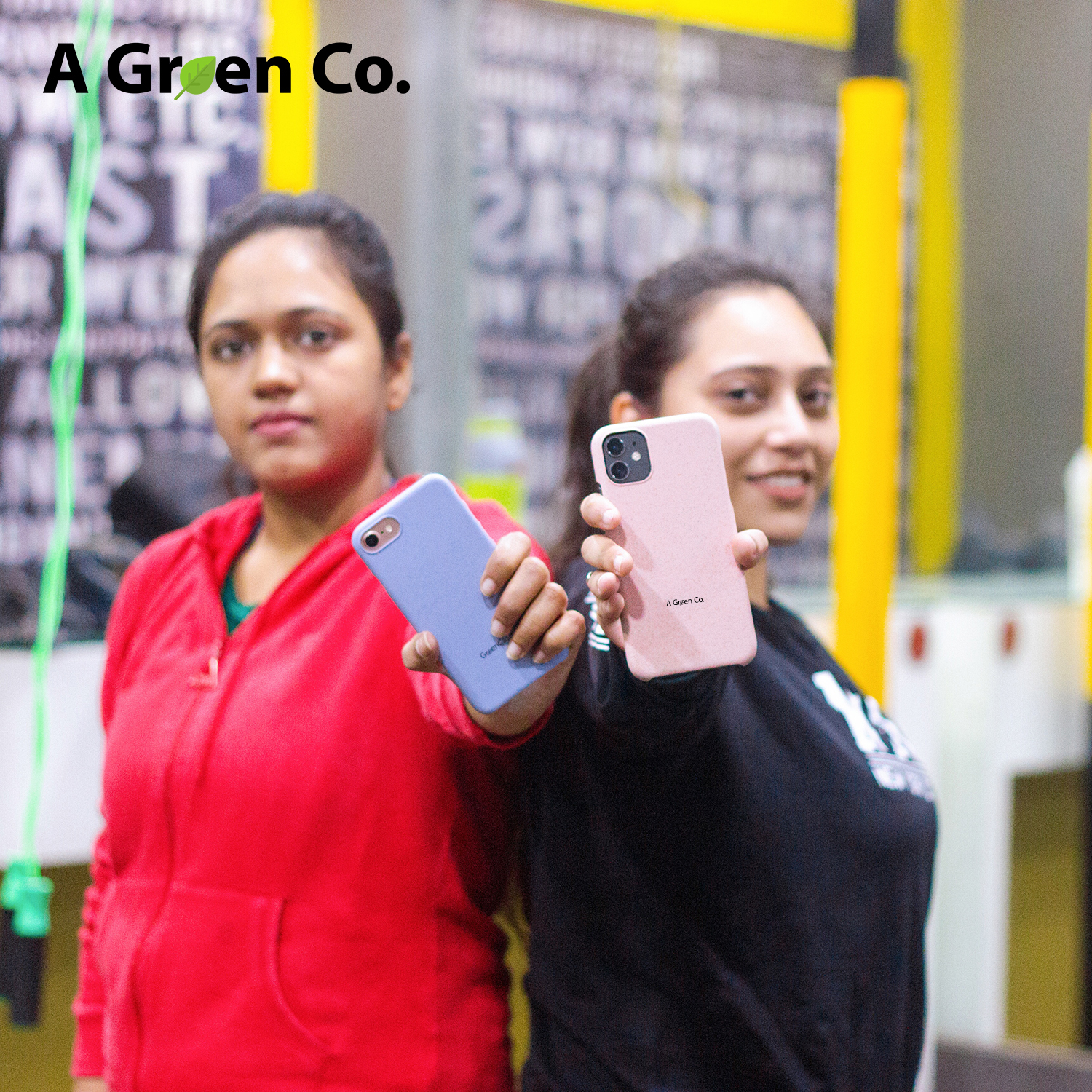 My little girl has dropped my phone so much but the case kept it protected. The texture is kind of grippy which is great. And above all it's so eco-friendly. Just amazing that there was zero plastic in the packaging!! Great brand!!
Dolly K.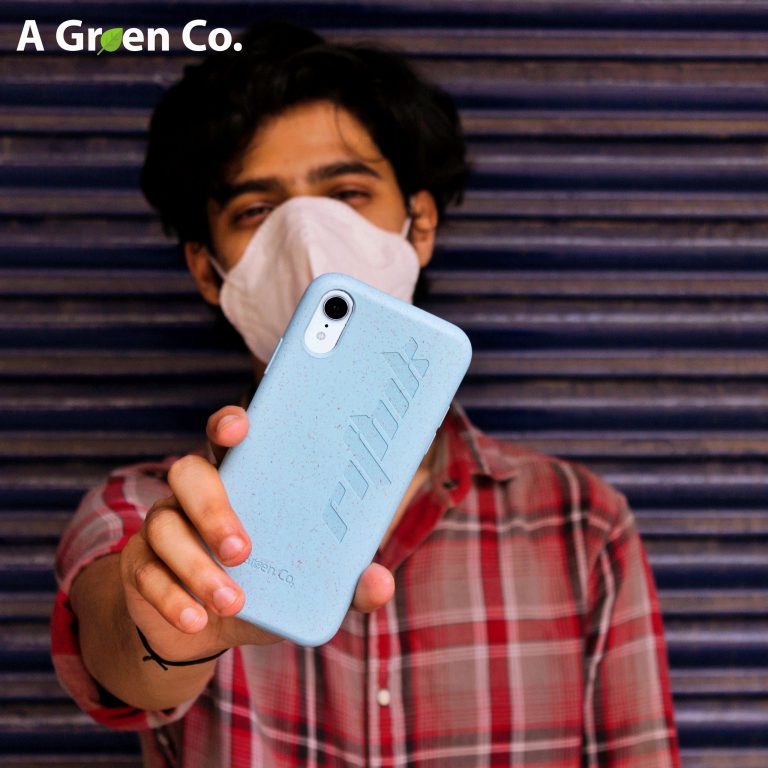 Absolutely fantastic color, grip, and softness. The Mint case matches my Green iPhone 11 perfectly which is exactly what I was looking for. And the best of all, their customer care team is just excellent and answered my queries perfectly. I would recommend these cases to anyone not just to reduce their waste (BEST!!), but for the amazing look and feel.
Akshay M.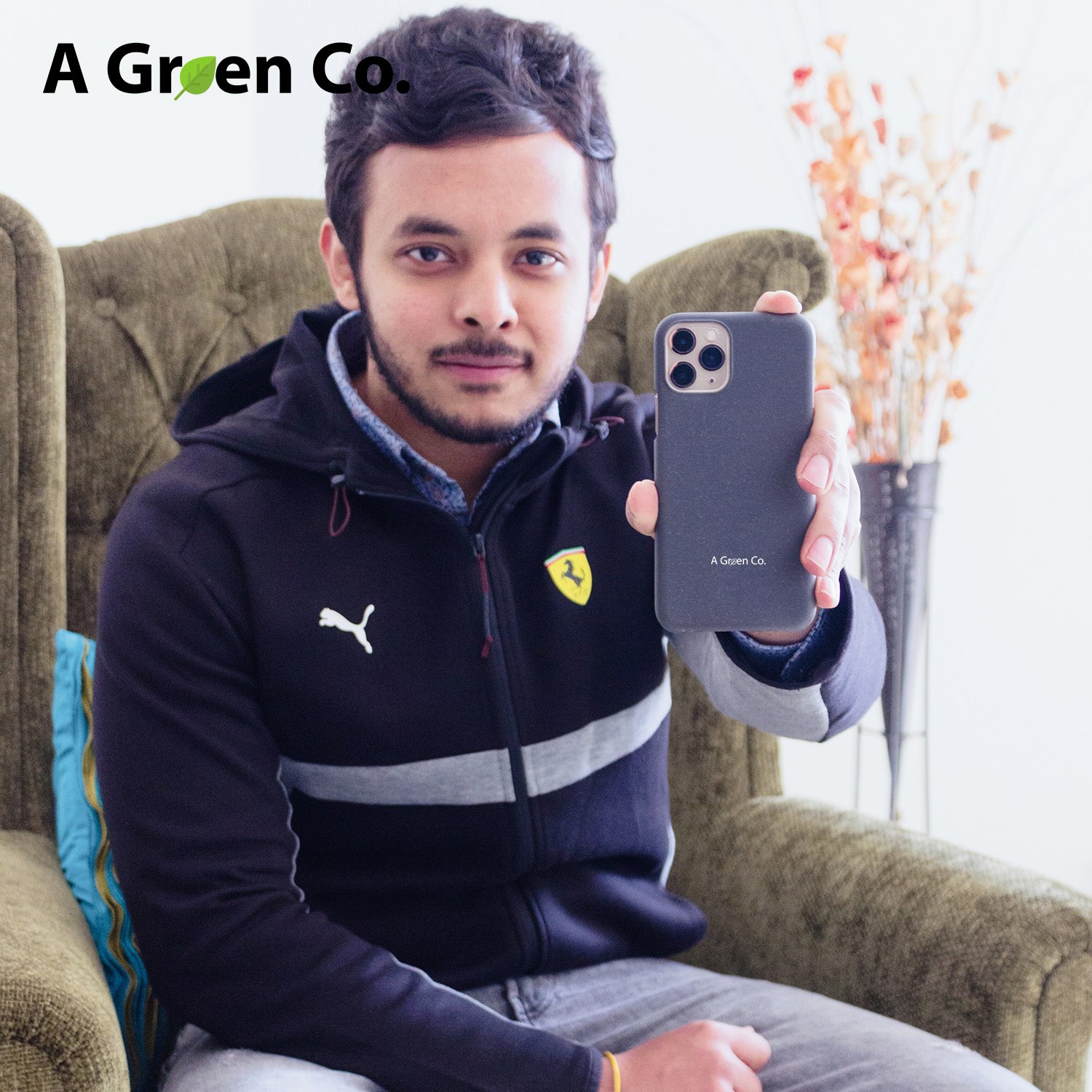 Slim and Protective
Adore this case! I just love butterflies and love the sleek design of this case. I have dropped my phone more than anyone and this has protected it so well!
Sahil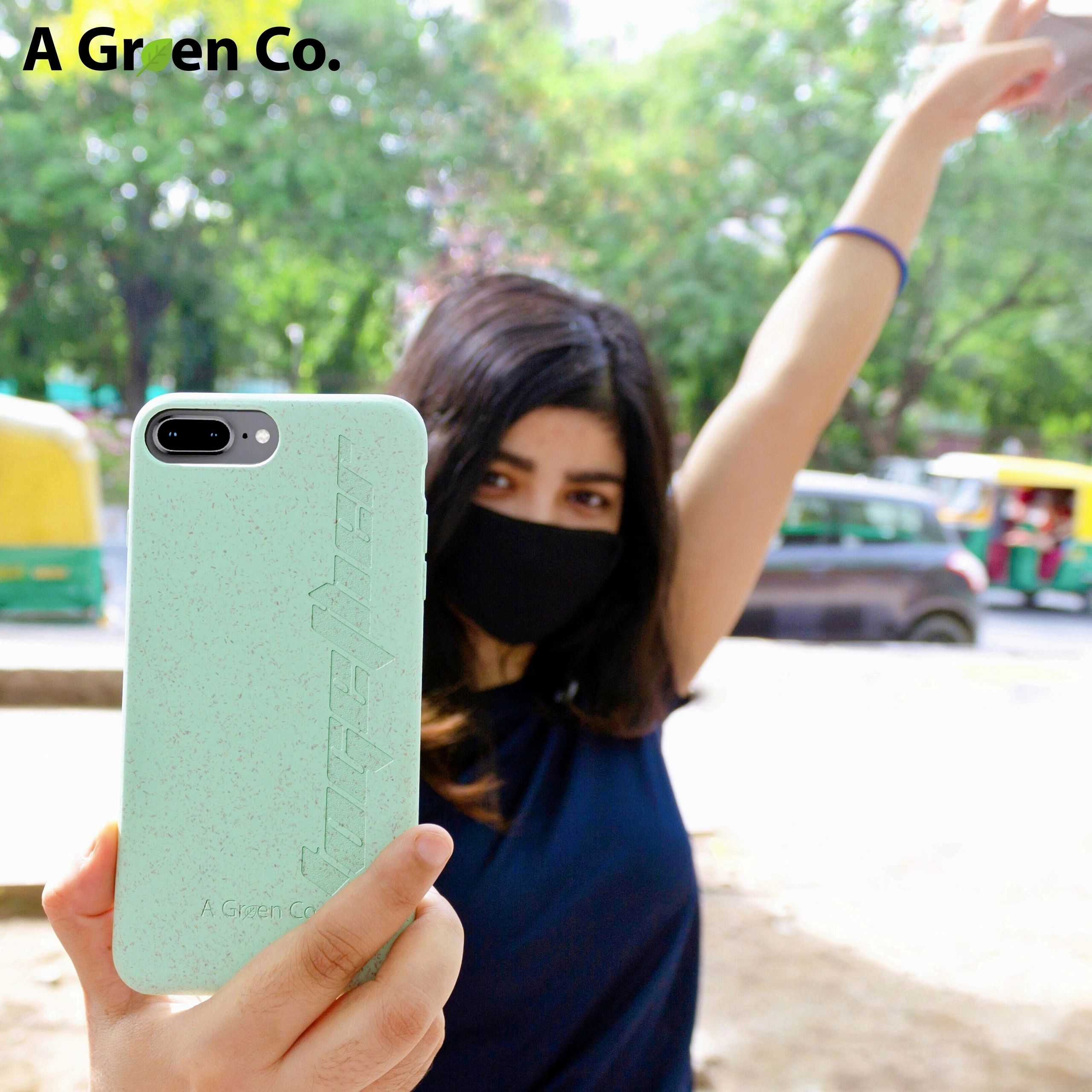 Love it! Always looks nice and new. I have multiple cases from A Green Co. and will keep buying. ❤️
Shipra K.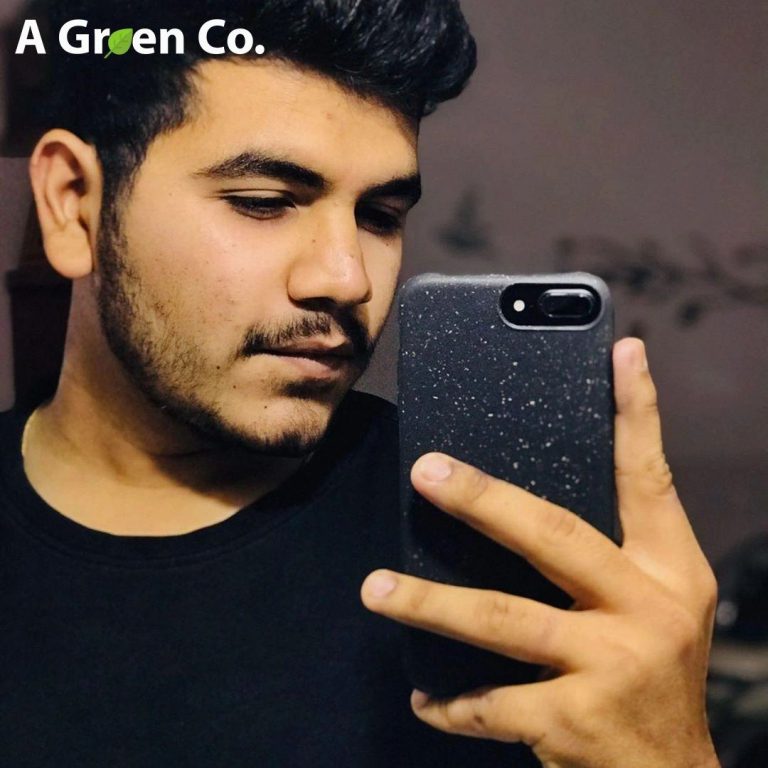 "I'm Loving it and I'm going to get one more soon. :D"
Amar N.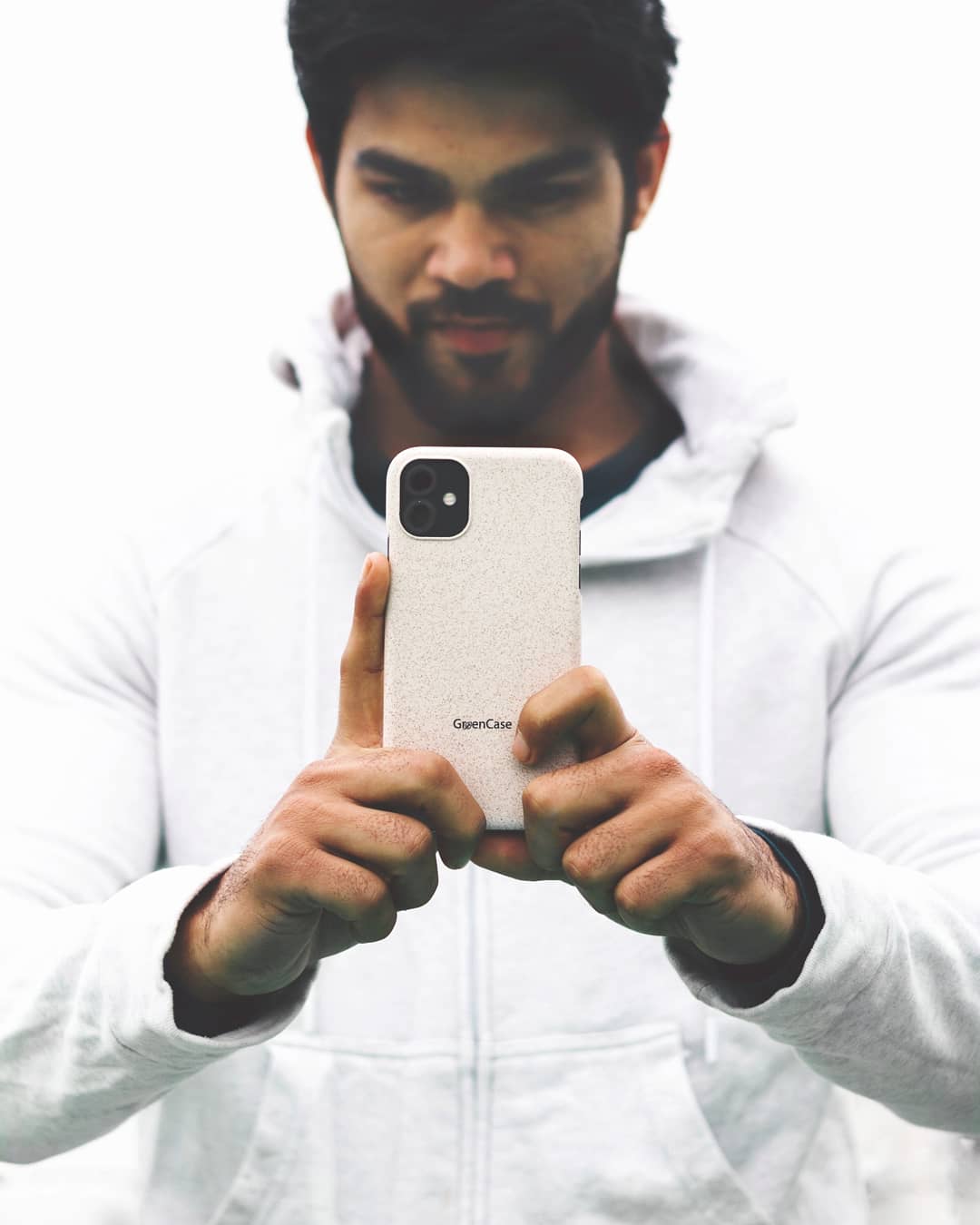 Sturdy and Cute
This case is really cute and high quality while also being sturdy and protective of the phone. I will always buy A Green Co cases from now on because of the inspiring story and seeing how cute and high quality their latest products are.
Saurabh S.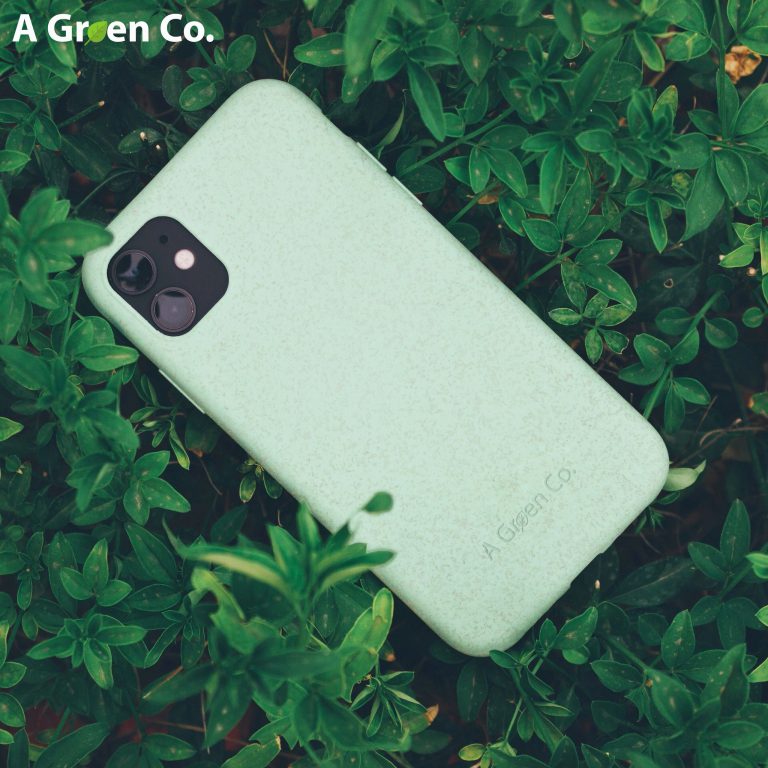 Thank you soo much for the cover. It is an amazing cover. I shall spread the word of A Green Co. Your doing an amazing job by doing some bit for the Planet.
Khushbu B.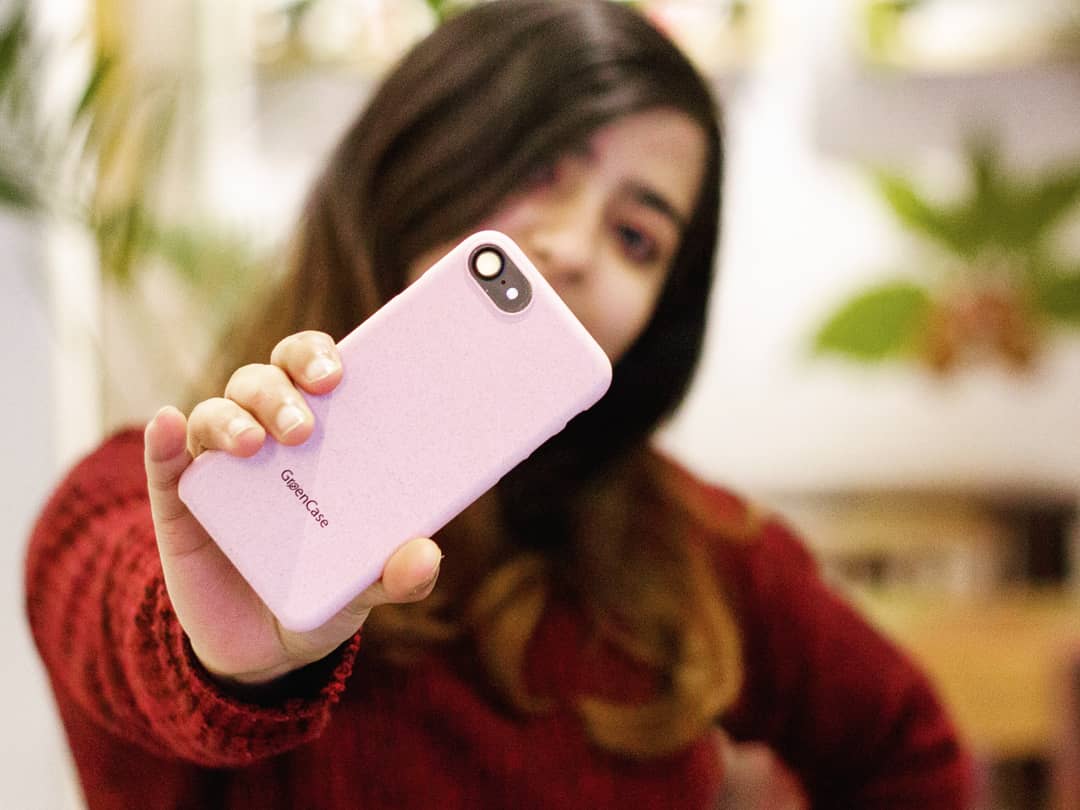 Let me start by saying I LOVE my A Green Co. case! I was hesitant to purchase. I wasn't sure what it would truly feel like being eco-frndly, but feel is smooth and much like other cases.
Ekta
They're brilliant! I love the texture and the color. Every single thing about the case just marvellous!
Supritha
A Green Co. aims to cut our wastage as a society and clean up our natural surroundings. We believe recycling and disposing off our waste properly is not enough. We need to nip the plastic production in the bud itself. As consumers, through conscious and responsible choices, we can impact the well-being of our planet, just as much as large corporate actions or government policies.
"Natural Products for Everyday Use"
A Green Co. Community Photos
Send in your Tales of Green
A Green Co. showcases tales, conversations, narratives, poems, and songs, from people from all walks of life, who have adopted or are working to incorporate a Zero Waste lifestyle, for a better future for our Planet.